From 30 may – 1 June, Connekt members joined the Connekt Study trip to Berlin and Leipzig. One of its destinations was the International Transport Forum 2017 in Leipzig: the global summit on Governance of Transport, exploring the trends shaping transport governance and identifying the most pressing challenges in the transport sector.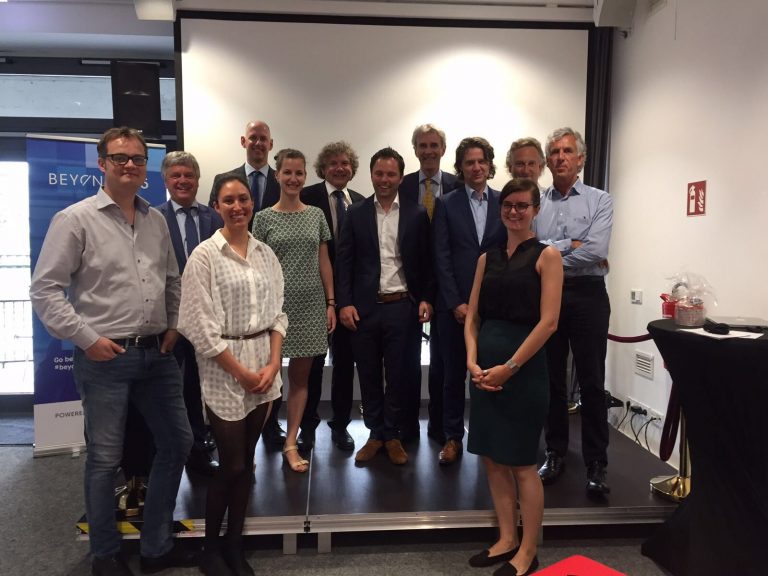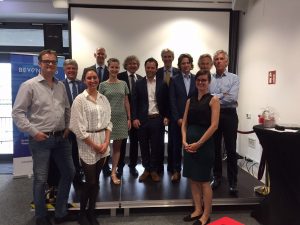 The trip started in Berlin at VMZ Berlin operators, with presence of the Berliner Verkehrsbetriebe, with a strategic discussion on public transport, which is 'only a part of the bigger story of mobility,' as the German parties started. Next up was a visit to the mobility focused startup community 'Beyond1435' in Berlin, with several start-up pitches (XapiX,Naventik, Airmada and Motion Tag). Deutsche Bahn and Plug and Play are joining forces to provide such tech startups with the resources to build their visions on future mobility.
Representatives of the City of Berlin shared their vision on the future of mobility: one grounding vision is the starting point of choices in policy.
The first day closed with a dinner at the special building of the Dutch Embassy in Berlin.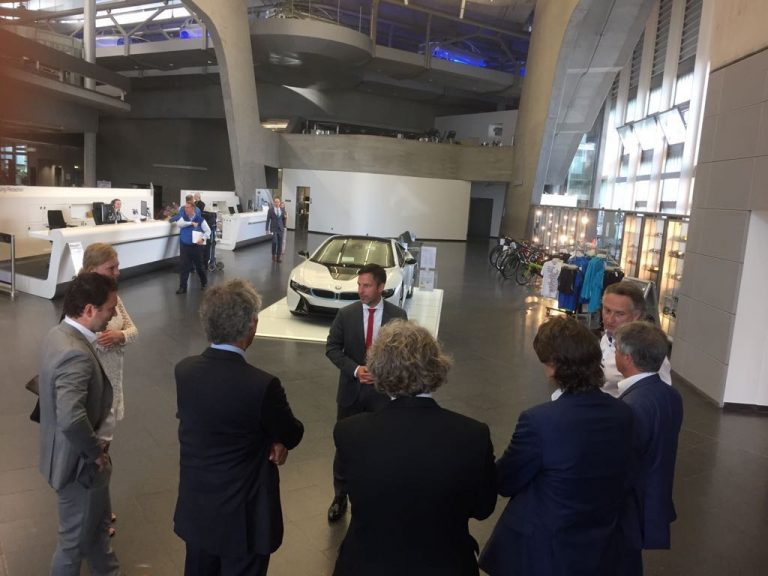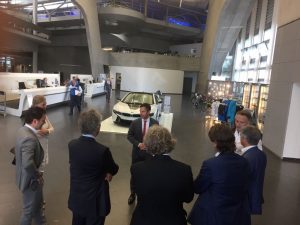 The next morning the Connekt delegation was was welcomed by BMW in Leipzig. After the BMW i Electric Vehicle Highlight Plant Tour, the delegates had an open conversation on their outspoken ambition to keep selling cars, and their more recent choice to develop and sell more services on top.
In the afternoon it was time to visit the ITF Summit. The ITF trade center was filled with mobility professionals from all over the world. Through the governance lens, their focus was on infrastructure, global connectivity, the right regulation for innovation, and urban access and mobility. A thousand representatives from 70 countries discussed governmental responsibility for mobility, which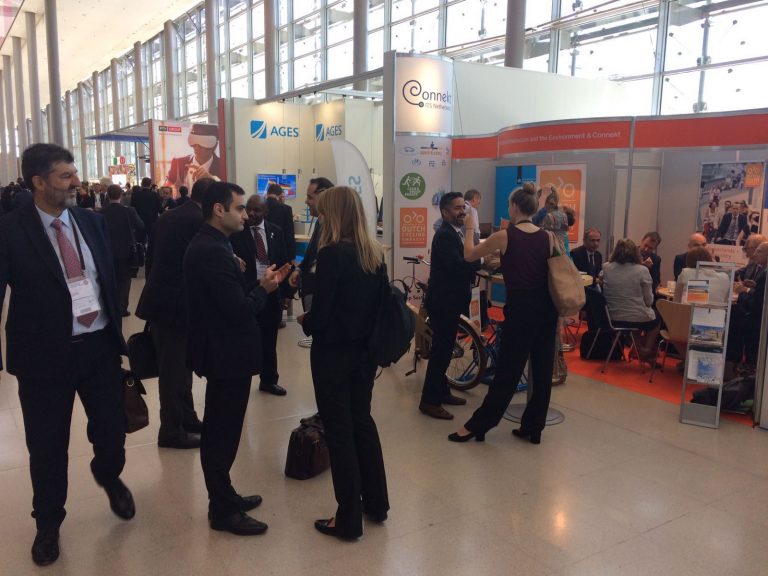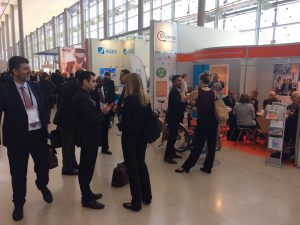 resulted in a Ministerial Declaration on improved governance for transport issued at ITF 2017. Just as the United States were about to quit the Paris Climate Agreement, the 38 ministers and vice-ministers agreed upon a commonly-acceptable pathway to achieve zero transport emissions by around 2050: "COP21 has created a political pathway with 5-year reviews for national decarbonisation commitments, starting in 2020. Transport, representing 23% of all energy-related emissions, now has an opportunity to play a leading role in climate change mitigation."
See also http://2017.itf-oecd.org/videos
The closing visit of the Connekt Study Trip to the fulfilment center of Amazon provided new insights in the logistics process. It is stunning how fast this company is growing – and how challenging the rise in e-commerce is for logistics.