Einddatum
21 september 2018
The 25th ITS World Congress will be taking place in Copenhagen from September 17 to 21, 2018. This is the world's largest ITS trade fair and brings together more than 10,000 like-minded enthusiasts and leading experts in the field of ITS from over 100 different countries. More than 400 companies and organizations from across the globe will be present at the event.
Naturally, Connekt will also be in attendance with its 80 m2 Dutch Pavilion. Together with Connekt members we are keen to bring this networking space to life. During the congress the Smart Mobility Embassy will also be receiving various foreign delegations here. In addition, the pavilion will function as the information point for the ITS European Congress 2019 in the Netherlands, which Connekt is organizing together with the municipalities of Eindhoven and Helmond, the Province of North Brabant and the Ministry of Infrastructure, Public Works and Water Management. An excellent opportunity to provide a foretaste of the possibilities and solutions that the Netherlands has to offer.
Depending on the number of participating partners, Connekt members can become a stand partner for € 9,000. This sum includes stand hire, stand design, stand construction, transport of information material to Copenhagen, storage of materials, inclusion of logo on the stand, catering at the stand, organization of network drinks, rental of audiovisual equipment, internet and organizational costs.
You can express your interest in participating in the Dutch Pavilion at the ITS World Congress by sending an e-mail to Tom van Dam.
On March 7 and 8 Connekt, together with the International Program Committee, paid a visit to the conference center where the Dutch Pavilion will be set up later this year. You can watch a video covering this visit, amongst other things, below: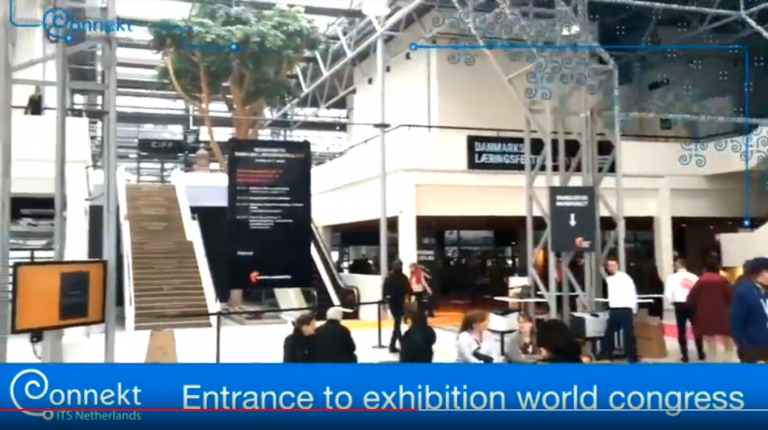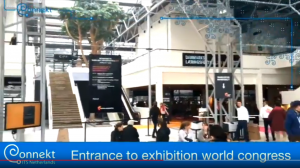 The following links offer an insight into previous Dutch Pavilions organized by Connekt: