On the 24th of February the Smart Mobility Embassy is gathering international experts on a common challenge. How do we organize and use the public space for micro-mobility?
We

discuss

the advantages and opportunities

for the increasing amount of new types of vehicle that we are sharing the roads with.

We share how public

–

private collaboration

and

research projects

are an important factor to discuss how we want the vehicles to interacts with

each other

and how we could facilitate new players.

We sh

ow

different perspectives, get to know each other's drives and stakes is a good starting point.
The distribution of road space among different modes of transport is a heavily contested issue in many cities worldwide. You increasingly see an imbalance between the road space distribution and local modal split. Many roads were designed when many types of vehicles we see nowadays did not even exist. In the Netherlands we are building on the city's existing cycling culture, but at the same time new vehicle types – such as scooters, e-bikes, e-steps and microcars – are becoming increasingly popular, raising the question of which part of the street they belong to. 
How to distribute the scarce road space available in the city? And how do you organize a fair, sustainable, safe and efficient co-existence of all the new vehicles in our streets?
24 February – 17:00 – 17:45 (CET)
About the Smart Mobility Embassy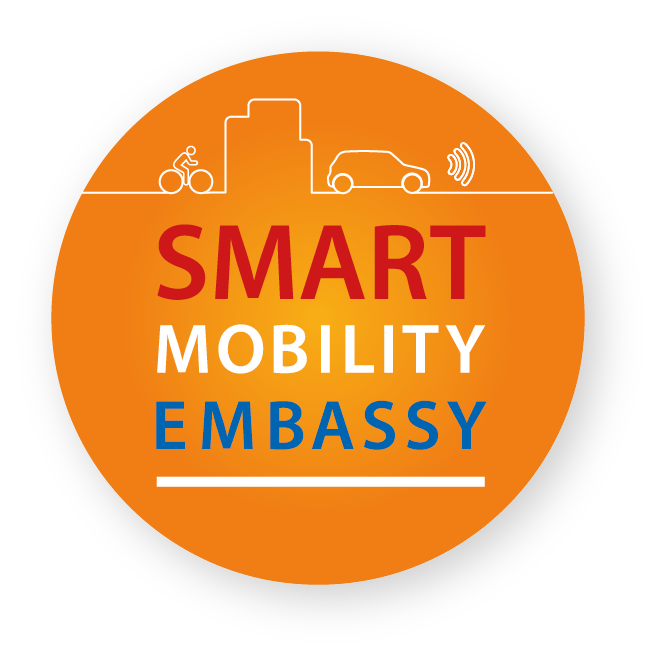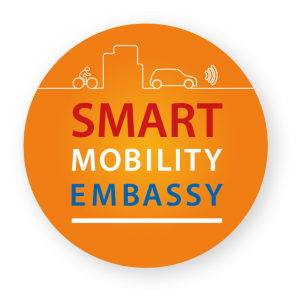 2020 put us into a world lockdown. However, we can digitally connect with almost the entire world. At the Smart Mobility Embassy we have a united approach. If we can join forces, not based on our nationality but on our common purpose, what can we all achieve in addition? A world where mobility means affordable access for all, with zero emissions and without casualties.
We want to create opportunities that did not exist yesterday. We bring people, knowledge and expertise from different organizations and countries together and encourage creative approaches and solutions. Therefore, the Smart Mobility Embassy is organizing a series of webinars to address challenges that can only be solved by working together and collaboration.