Tuesday 7th of May the Connekt Drone Community met again in Delft. About 35 members of Connekt and a special guest from Airbus gathered to discuss the progress on implementations of usecases with drones – and the challenges that come along.  
Jan Willem Siebers, CEO of Panteia and ambassador of the Connekt Drone Community opened this meeting by setting the scene and challenge the discussion whether the technology of drones is still a hope, or becoming reality? Jan Willem calls for this community to work together on moving to the next phase: from hope to reality. All ingredients are present in this collaborative community to achieve upscaling. And these first steps are indeed taken. Stephan van Vuren, co-founder of Airhub gave a short overview on two pilots that are in development since the Connekt Talk: Drones event 14th of February. One of the two pilots is in cooperation with the UMCG hospital and is exploring how to deliver blood samples fast between hospitals situated in the north of Holland and south. The other pilot uses drones to gather data quickly and safe in case of an incident on the water and therefore helps the traffic management for shipping. This pilot is created in collaboration with Rijkswaterstaat. 
Without social acceptance drones will never fly.
– Vassilis Agouridas

Keynote 'Smart Mobility in Smart Cities: WALK.RIDE.DRIVE.FLY' – EIP-SCC / Airbus 
Vassilis Agouridas, Urban Air Moblity Initiative Leader of Airbus took the crowd into his view on drones and how it should be complementary to existing mobility solutions. Drones are no substitute for other forms of mobility, as he stated. Next to that Vassilis pinpointed correctly  the mind-set of the community to approach the innovation of drones not merely as a technology push, but start with the added value of such a new technology. Only then there will be real business and social embracement. And the latter is what Vassilis believes is the key to success: without social acceptance drones will never fly.   
With these inspiring words in mind the group split up into two workshops. 
Workshop on 'Design of urban logistics hubs'  
The main question discussed during this workshop was how to design future-proof logistics hubs near cities to be ready for potential drone flights? When and how will drones be implemented in logistics hubs; will drones be used for the last mile and are drones the solution for city logistics or is the business case better for rural area's? Social embracement was the keyword in these discussions as it is seen as necessary for these future logistic hubs to operate successfully. All members in this workshop agreed that it is important to inform citizens about developments and to show them the potential social and economic benefits of this new technology.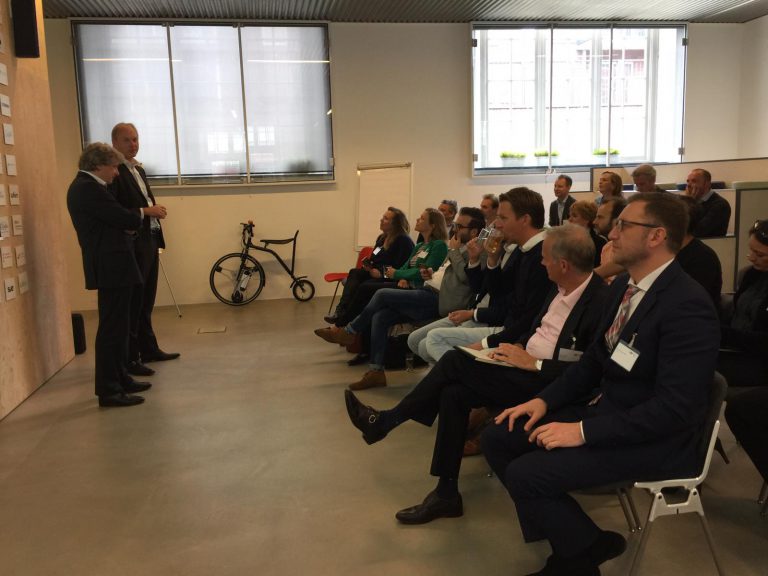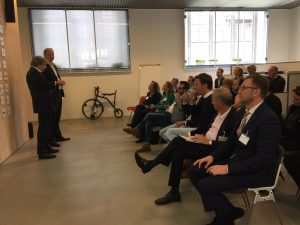 Workshop on 'Use-cases of drones in logistics' 
The main question discussed in this workshop was about what usercases can we define, within the chain of logistics, where the technology of drones are of true added value? This discussion soon shifted from using drones as a cargo vehicle (as a substitute of cars, trucks or ships) in last mile delivery towards how to use drones complementary to the existing mobility solutions in place, for instance to gather data of congestion for better traffic management. Port of Rotterdam also asked to brainstorm about potential business cases in the port area. Many ideas were shared, such as using drones to transport samples of the cargo aboard of a ship to get permission of the customs services to enter the country. This could safe a lot of time compared to the existing process in which the ships has to moor, a sample needs to be taken and driven to a laboratory.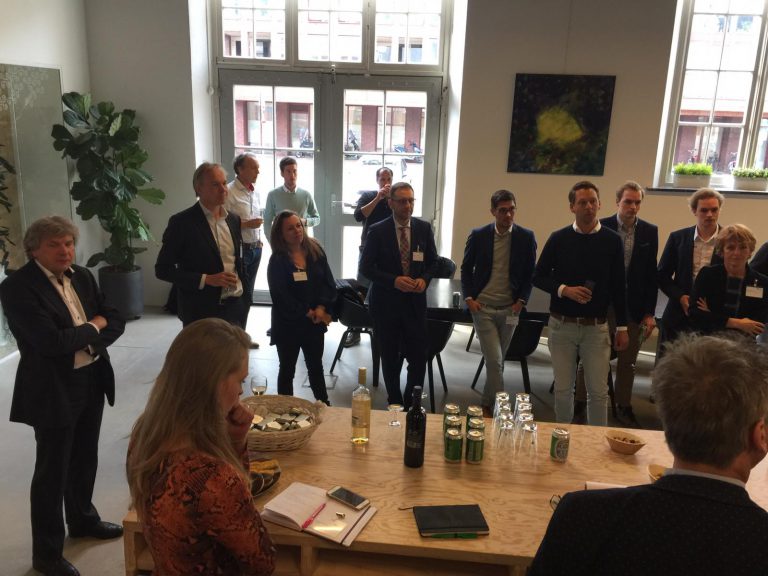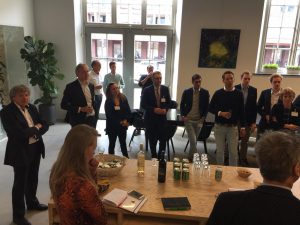 At the end of the day, the community agreed that to fasten implementations with added value, more usercases need to be developed and setting up more pilots will help us learn and improve. Next to this, the community wants to work on a roadmap for the implementation of drones (to go from hope to reality), which all stakeholders could use – while taking into account the social acceptance of drones. The basis of this roadmap will be developed coming month in the form of an internship research. This research will address the question: 'What are the minimal steps for companies in the logistics and stakeholders for implementation of drones while taking into account the social acceptance of drones?'. Results will be published and presented to the community. 
If you have any questions about this community and the topic of drones, please contact Laura Mols at laura.mols@connekt.nl. For questions about the internship research (investigate and design a roadmap for implementation of drones) please contact Fabian ter Riet at fabian.terriet@connekt.nl.
.